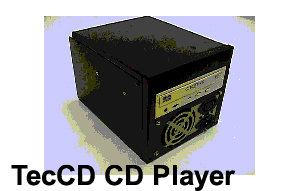 The TecCD from Technovision® is an industrial CD player based on a heavy duty CDROM drive and power supply. It provides the capability of AUTOMATICALLY repeating specific tracks (1..15) or the entire CD through DIP switch settings. Users can also access specific tracks through external button selections. The TecCD can also be triggered by motion sensors, computers, or RS232 multimedia controllers like the PC2 or KPC1 .




Power Requirements:
AC 120V, 60 Hz
Net Weight:
8 lbs. (3.6 kg.)
Dimensions (HxWxD)
6.75" x 7.5" x 9.75"


TecCD back panel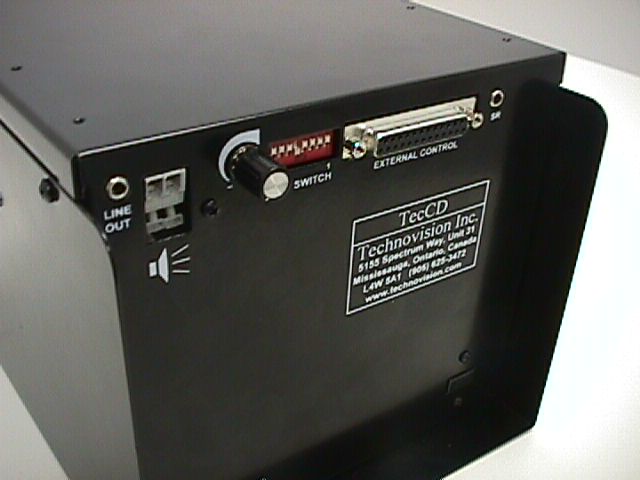 Click on picture above for a closer view



Dipswitch selectable disc or track repeat (Tracks 1 to 15).
5 volt track indicator outputs with optional flashing mode.
16 button or keypad connector with optional lockout.
Built in 5-watt amplifier with mono output (channel selectable) and volume control.
Stereo line output on 3.5mm connector.
RS232 controllable (BAUD 9600,8,N,1).
SR compatible with Pioneer PD-103 consumer CD player.

CDROM Drive Specifications:

Long life brushless motor.
100,000 POH (Duty 20%) MTBF.
Powered tray loading.
Double shell dust-sealed mechanism.

User Manual (40K PDF)