---
KPC2 Controller
---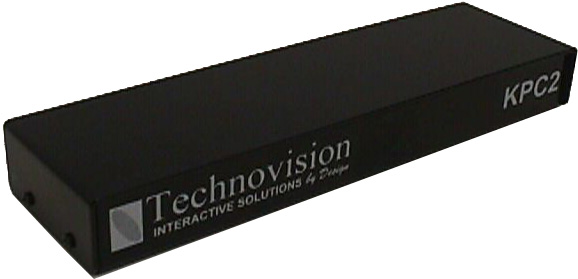 The Technovision KPC-2 is a stand-alone controller with varied applications. It can be used to synchronize or control the playback of Industrial DVD players or Industrial MP3 Players, as well as interfacing to Video Switchers, Lamp Drivers and other RS232 devices.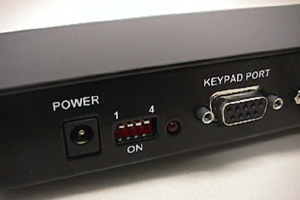 The KPC-2 can also be interfaced to 16 industrial push buttons or a telephone keypad as well as controlling RELAYS, reading and generating analog signals and controlling lighting devices through it's 25-pin EXTERNAL CONTROL port.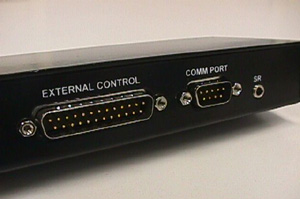 KPC2 reference guide
DVD1L synchronizing firmware
DVDS synchronizing firmware
Firmware (program) download manual
........more manuals



FLASH based processor for site updating of firmware via RS232 port.
16 button keypad port.
Two individual RS232 devices can be controlled.
4-position switch for customer defined functions.
LED status lights.
SR (serial TTL) control port.
Multi-function EXTERNAL CONTROL port.


Power Requirements:
For power adapter: AC 120V, 60 Hz
(Power adapter included)
For Controller: 9 to 12Vdc
Power Consumption:
1 W max. (35ma average)
Net Weight:
330 g. (.75 lbs.)
Dimensions (HxWxD)
1.9" x 9.1" x 2.6" (47 x 228 x 65mm)
Operating Temperature:
32 to +132 deg. F (0 to +50 deg. C)
Operating Humidity
0 to 90 % non-condensing

Some Hardware Options:
KPC4DVD..Cable to attach four DVD-V7400s


PC2-KTS..Keypad to terminal adapter


KPC2B2..KPC2B2 with buttons


LD-1.. 8 x RS232 adapter

KPCPRG..Programming cable specifications